Amman, Jordan – last meeting
Stories we tell are incredibly diverse. By visualizing things that are important to us in a form of a photograph, a collage, or a short film, we can show others how we see the world. And although each of the stories is special and unique, they do have a lot in common as they depict very universal values and experiences. By sharing them, we can explore and discover our similarities and thus we become able to build a true dialogue despite our cultural differences.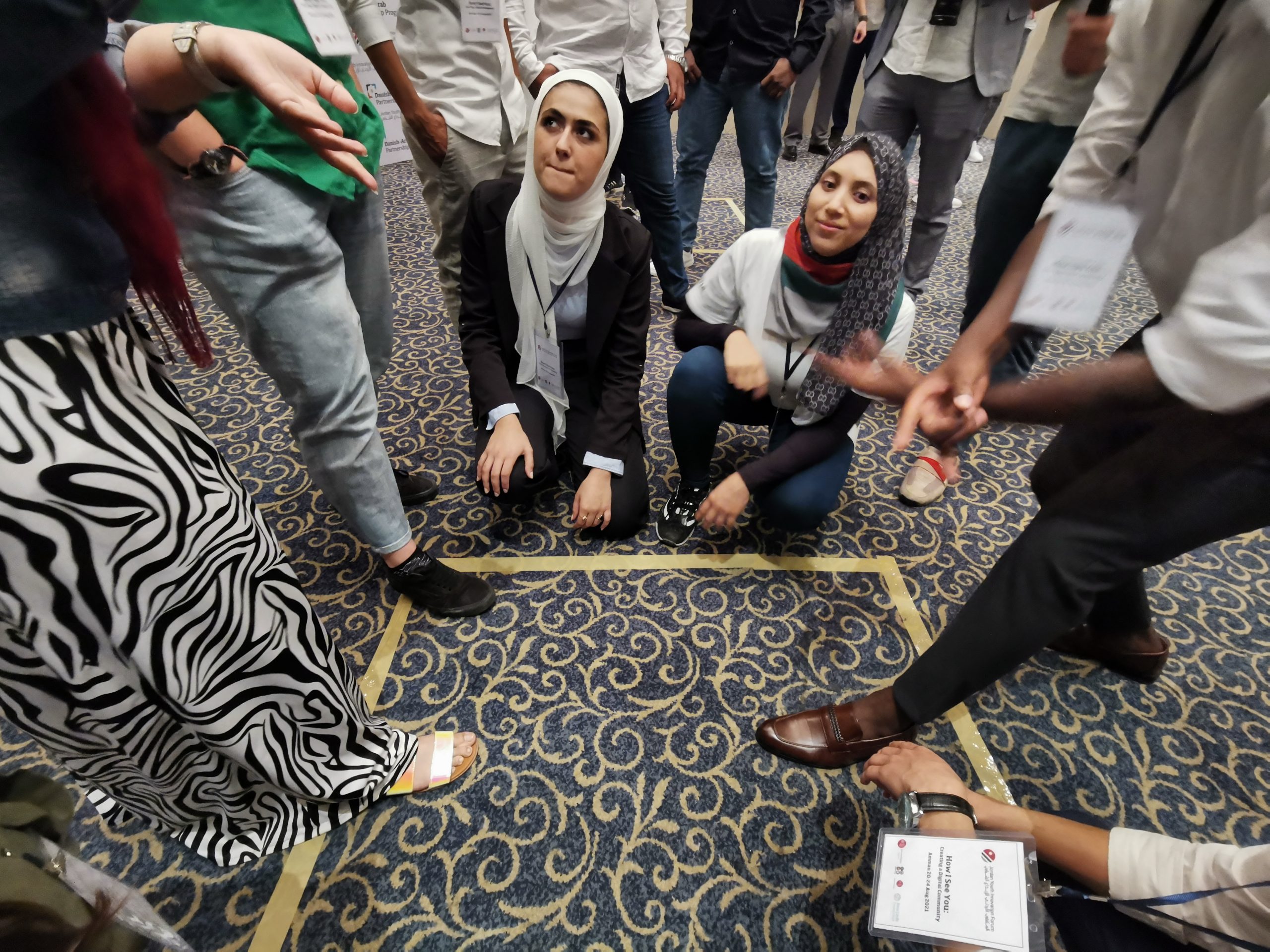 Modern technologies
The understanding that modern technologies can be used for bringing together young people having very different cultural background was our main reflection summarizing all the activities implemented in the past months within the framework of our "How I See You: Creating a Digital Community" project on participatory media methods that was coordinated by Fundacja Autokreacja from Poland.
As our project has reached its final stage, together with the project partners and young people from each of the targeted communities, we have met in Amman, Jordan, to share and discuss our experiences in using participatory media methods. The conference was a four-day event held from August 20th to August 24th and it aimed at sharing all the final results, discussing how digital means of expression can be helpful in enhancing dialogue, and planning for the future.
More than 50 guest
Part of the event was open to public so that we could promote participatory media methods wider. During the presentation of the digital materials created by youngsters during the local labs we had around 50 guests from both local communities in Jordan as well as representatives of international NGOs. All the invited guests are actively involved in working with youth at risk and implement projects aiming at enhancing intercultural dialogue, thus providing them with an overview of methods and tools for sharing personal, digital stories will hopefully lead to creating new international and local partnerships.
Time for evaluation
Having a chance to once again meet with all the partners and discuss the project successes and challenges made us realize both the power of sharing personal stories and the need for intensifying our efforts to connect youngsters from different cultures and provide them with a space for dialogue.
Arwa Agag, facilitator of the local workshops in Cairo organized by Jovesolides Egypt
"Listening to other people's personal stories is inspiring – it helps you understand others' experiences and emotions better. This is so important, as truly getting to know others through listening to their personal stories can help us step by step dismantle stereotypes and misconceptions about other cultures. By doing that, we can learn how to act respectfully while meeting people coming from different cultural backgrounds" –